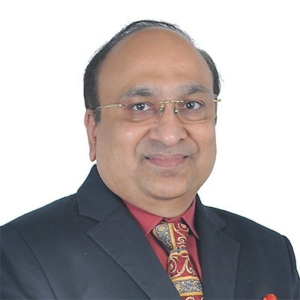 CA Suresh Goyal is a Chartered Accountant with over 22 years of post-qualification experience in finalization of accounts of various Banks and PSUs. He is also offering advisory services in finance domain with special focus on Assurance, Banking, Project Finance, Corporate Restructuring, Taxation, Foreign Exchange, Public Issues & Takeovers. He has extensive experience in Management Consultancy services with the Corporate and Non Corporate houses in India and abroad.
CA Ruchin Singhal is a qualified Chartered Accountant having enthusiasm to help their clients on matters that effect their companies and trust planning. He exhibits both resourcefulness and creative problem solving techniques to assist clients in sorting out the big picture and identifying the crucial small details. He help clients, understand their financial situations, tax situations and provide solutions
CA Imtiyaz Ahmad Dar is a qualified Chartered Accountant and a commerce graduate from Kashmir University. He holds an experience of more than 3 years in the field of GST and Indirect Taxation. His area of specialisation includes consulting and advisory in Indirect Tax laws, export benefits and incentives under GST and Custom Laws.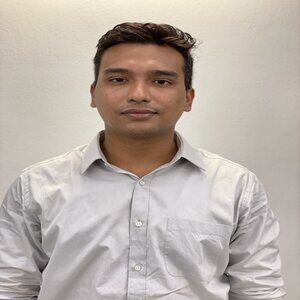 CA Vikram Singh Rawat is a Chartered Accountant having good experience in Auditing & Financial Accounting. He is more focused on Compliance Advisory and Consultancy related to regulatory compliances. He is associated as Partner with SSRA and handling matters relating to all types of Audit and Tax compliances in Audit & Taxation Department.
Other Team Members / Associate Consultants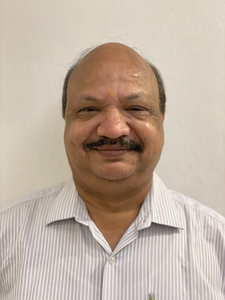 CA Vikas Chandra Gupta is a seasoned Chartered Accountant with more than 30 years of experience and having expertise in turning around companies. He has been involved in fund raising from banks and institutions for term loans and working capital loans (fund based and non-fund based), and cost control exercise. He has handled various positions like Commercial Head, Project Operations Head, Network Commercial Head and SCM Head for different regions and segments at Reliance Communications. Early in his career, he managed to raise a fund Rs. 600 crores from FI's and Banks and streamlined operations of accounts.
Dr. Shankar Goenka, an author, coach and TEDx speaker, has extensive experience in building & refining human capital to help clients achieve success. He is the recipient of a string of prestigious awards from India & abroad in creative thinking, transformational leadership, capacity building, woman leadership and education. He has facilitated business owners from more than 150 corporations, PSUs, ministries, and NGOs besides schools, universities from India and overseas, professionals, academicians, CEOs & bureaucrats etc. He has also an expertise in management consulting, project planning, strategic planning and business strategy.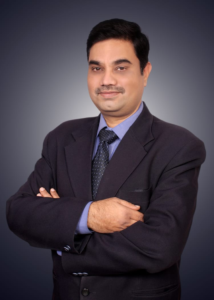 Ashish K Srivastava is a Certified Financial Analyst/Risk Analyst and MBA having rich experience of more than 22 years in the field of banking and infrastructure financing domain. He is a Director-Infrastructure, Asia Arab Chamber of Commerce consisting of a group of 38 Countries represented by respective government nominees. He has expertise on infrastructure project planning & strategy, implementation, operation & maintenance, supervision and management consultancy, PPP structuring, financing mechanism, financing modeling & analysis, regulatory reviews, bid advisory & bid process management, business advisory, valuation, preparation of DPR, refinancing and debt syndication etc.
Vaibhav Bhati is an expert in business strategy and brand management. He is proficient in strategic planning, strategic partnership, business networking and forming relevant alliances. He has gained reputation as a turnaround specialist for businesses amongst his peers. Likewise, he has handled successfully the assignments in global strategic alliances, international marketing business development, contract negotiations, process re-engineering for improved efficiency etc. in the past.
Mohd. Noorudin is an expert in warehousing accreditation and has been working as a WDRA inspecting officer with SSRA for a long time. Having completed his MBA in supply chain logistics from Mahatama Gandhi University , he is responsible for conducting warehouse audit as per the norms laid down by WDRA. He is also responsible for analyzing and evaluating the necessary documents and preparation of files in relation to WDRA.
Jasvinder Singh Kohli is a law graduate and ex Banker, with a rich experience of more than 43 years including 39 years in Banking Industry. He has served with Allahabad Bank in multiple capacities and has a wide exposure in various laws and recovery assignments which include handling of related law matters at DRT, DRAT and High Court level. After his retirement from Allahabad Bank in 2017, he is practicing as Advocate and Insolvency Professional and also advising clients in insolvency/recovery as well as RERA matters. He is also associated in helping clients in financing of their all types of credit needs, project funding from public/ private sector banks, NBFCs and other financing agencies.
Anju Goyal is a legal advisor having rich experience in this field. She is a law graduate and is also commerce graduate from Jesus and Mary College. She is associated with SSRA since a long time and is looking after advisory role in corporate & civil matters.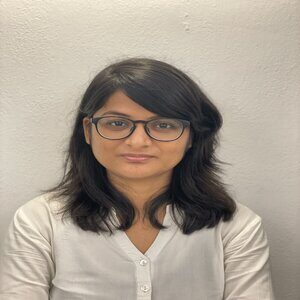 Priyanka Chuphal is a Company Secretary and post graduate in commerce. As a manager in corporate legal department at SSRA, she is looking after all types of corporate compliances, litigation and advisory. She also handles IPR registration & related advisory besides other business legal services.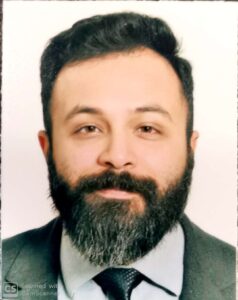 Vivek Manchanda is a lawyer having expertise in Food Safety and Standards Act, litigation, negotiation and counselling. He is the lead coordinator and the administrator of the division. He is an effective communicator and is extremely focused and driven to achieve non peril results.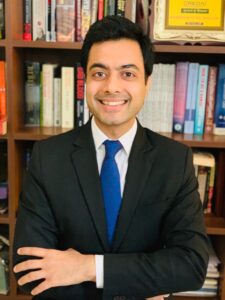 Samaksh Goyal is a Post Graduate in law from Northwestern University School of Law, Chicago, USA with law graduation from ILS Law College, Pune. He has enriched experience in civil litigation matters and specializes in advisory on litigation matters relating to IBC and other recovery laws, various corporate & economic laws and thus regularly appears before High Court, NCLAT, NCLT and various Arbitral forums. He is on the panel of many renowned PSUs and Govt. Departments. He is associated with SSRA as Legal Advisor.